As Central High International School, we uphold the worthwhile practice of utilizing a variety of vehicles for growing self-confidence, creativity, critical thinking and nurturing talent in our learners. We strongly value the grooming and personal growth that results from engaging learners in activities such as was witnessed on 12 October 2022 in the Inter-House Public Speaking Competition.
Mark Twain once said: "Rhetoric is the art of ruling the minds of men". True to this assertion, 8 learners engaged in the battle of orators and the delivery just left the audience and judges in awe, due to the display of skill that each speaker possessed.
Divided into two segments –Prepared and Impromptu Speeches- the hour -long show was simply enthralling. The judges had the daunting task of separating the participants, who, each in his/her own right gave others a good run for their money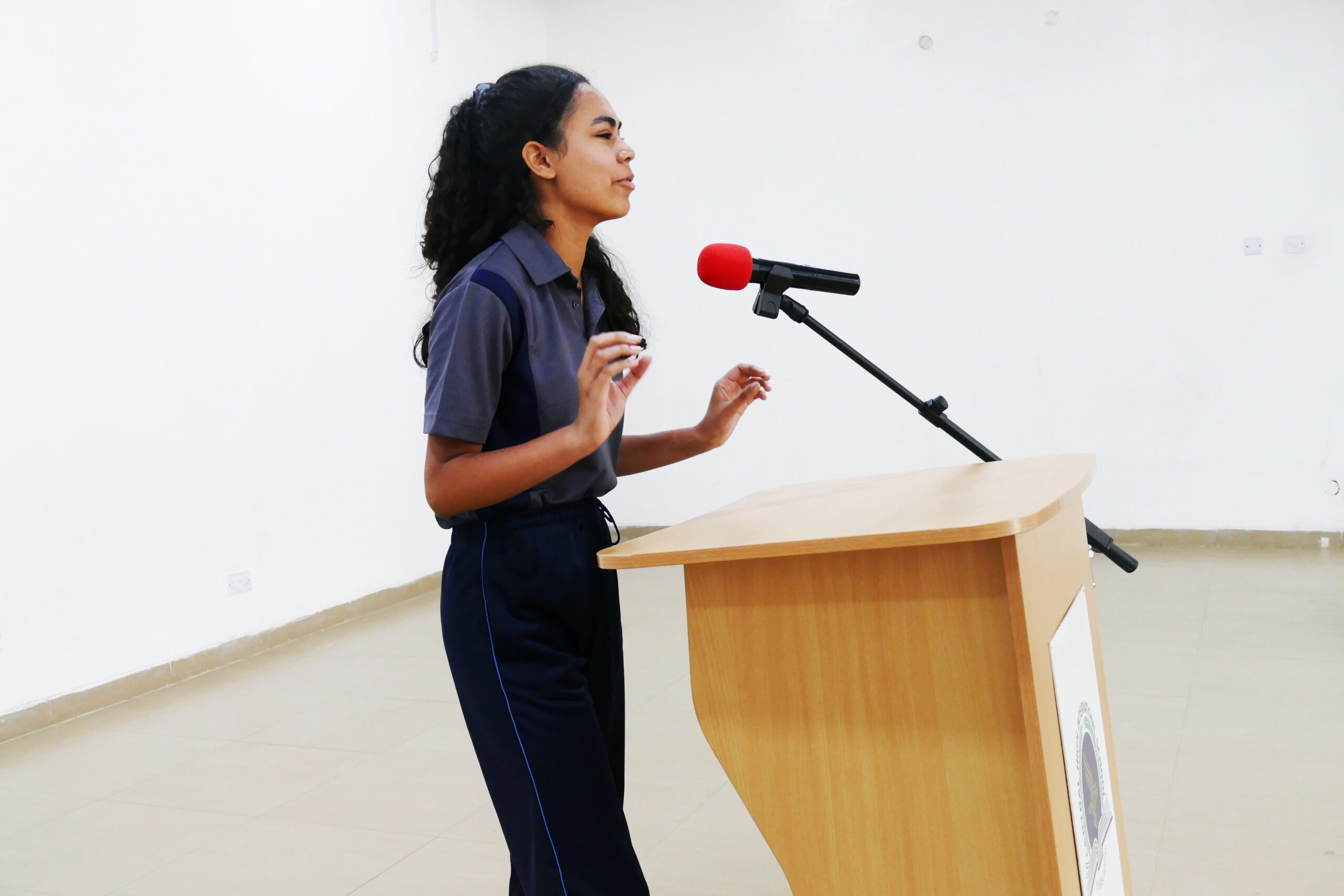 Well, a winner always has to be declared- Esther Da costa being crowned best Speaker in the Prepared Speeches segment and overall, while Aisha Patel was the best in the Impromptu segment. Congratulations ladies! Congratulations to Zomba house for emerging the winning house.
Many thanks to our Judges, Ms. Emma Binding, Head of Mount View, Ms. Anjum and Ms. Sacranie for presiding over the contest.